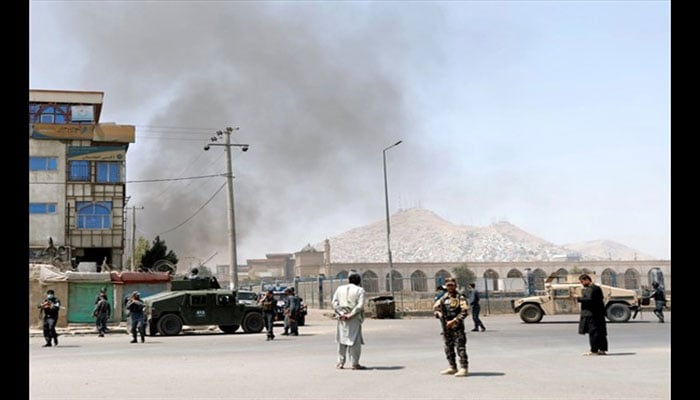 A suicide bomber blew himself up in a wrestling club in the west of the Afghan capital Kabul on Wednesday, killing at least four people, officials said. The blasts claimed the lives of at least 26 people and injured many others.
An hour later a auto packed with explosives detonated outside the club, apparently targeting reporters and emergency workers who had gathered at the scene.
The same day, militants killed eight police officers in Takhar Province when they stormed a checkpoint in the Khawja Ghar district, a local provincial council member, Rohullah Raoufi, said.
No one immediately claimed responsibility for the attack, but the Taliban are active in the province and often target security forces.
In Wednesday's first attack, the bomber shot dead a guard at the gym before entering the facility where scores of spectators had gathered to watch a match, Rahimi said.
Facebook, Twitter fall as they face US Congress
Google won't have an executive testifying alongside Twitter and Facebook before a Senate intelligence committee hearing Wednesday. Republicans control both the House and Senate and the elections will decide whether they keep their majorities.
Nasrat Rahimi, a ministry spokesman, said that more than 70 people were wounded in the first event. I was searching for my coach, I have finally found him in the ... hospital.
Club employee Eid Mohammad said he saw a vehicle parked near the entrance as he carried some of the dead and wounded from the building.
UNAMA has documented a pattern of attacks deliberately carried out against this minority community in recent years, the latest of which occurred on August 15 at an education centre.
The Balkh journalists said such incidents should be taken seriously by government and that perpetrators should be arrested and prosecuted.