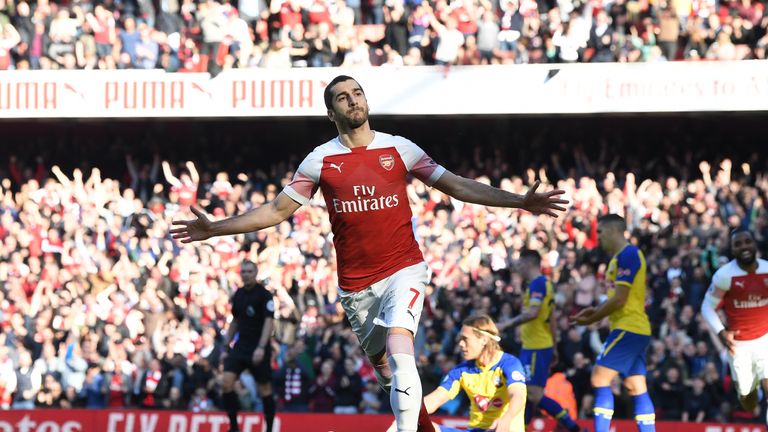 Arsenal boss Unai Emery was delighted with their 5-1 rout of Bournemouth. After Lys Mousset made it 2-1 in the first half, Laurent Koscielny scored early in the second half to make it 3-1 and late goals from Pierre-Emerick Aubameyang and Alexandre Lacazette put some extra gloss on the scoreline.
The win, coupled with Tottenham's loss at Chelsea, means Arsenal head to Wembley this weekend four points adrift of their fierce rivals.
"I don't think we were good in any aspect of the game, with or without the ball, mentality wasn't great, it's been disappointing and we need to reflect on it honestly".
They could close the gap further still by completing a league double over Spurs - and Emery admits reducing the distance to just a solitary point will be a motivating factor. After we can have and get an opportunity like Saturday.
"Everyone played like we want, and after the match on Thursday, playing today and Wednesday we needed different players because playing this intensity is not easy, and the performance like we want we need everybody", Emery said, quoted by Sky Sports.
Jorge Ramos, Univision anchorman, detained in Venezuela
The United States no longer recognizes Maduro as the president of Venezuela. "It's time to do more", the vice president said. Kimberly Breier, the Assistant Secretary of State for Western Affairs tweeted the following statement on the Univision crew.
"The most important thing is to be focused and to be ready for every game because we are not going to think we are in top four and nothing will change".
"Today, Chelsea are not playing [in the league], they are playing in the final and we are in the position at the moment and continue with the same idea". In the first half we played very well but we wanted to carry on in the second, but it's not easy 90 minutes with this intensity.
Bournemouth responded well and created a couple of decent chances to level, the best falling for Ryan Fraser, whose strike was saved well by Bernd Leno in the Arsenal goal.
'The connection was good between the players, ' said the midfielder.